Wood Stairs
Welcome to Avilas Roofing and Construction.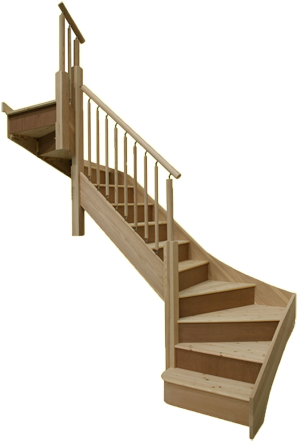 We specialize in Wood Stairs and Wooden Banisters, serving the Burleson Region.
We Build Elegant Stair Banisters for the Stairway of your Home.
Providing a complete material and labor Stair package.
Wood Stairs, Stairway, Staircase
The Staircase is one of the home's focal points, a piece of hand-crafted art that makes a personal statement,
offering individual emphasis and highlight to the home's decor.
Experience
With more than 23 years of experience, Avilas Roofing and Construction specializes in converting and upgrading simplistic utility-grade wooden banisters to beautiful, ornate wood staircase banisters. We are equally proficient in refinshing wood stairs and installing replacement steps
Quality
Every stair project is handled with care, keeping your vision for your staircase in mind We do not depend on sub-contractors or hire temporary workers. As a result, you are guaranteed a premium quality product in your home. Avilas Roofing and Construction delivers a superior quality stair product, in a fraction of the time needed by others.
Products
We use only the finest quality products like Oak, Maple, Cherry and Iron combinations for our balusters, newel posts, tread materials, fittings and accessories. With more than two decades of experience, we guarantee all work and our strict installation standards ensure a premium product
Satisfaction
Avilas Roofing and Construction remains focused on customer satisfaction through its craftsmanship. Out attenton to detail and professionalism will make you seel good about your choice. All our technicians are commited to your satisfaction.
Go Back